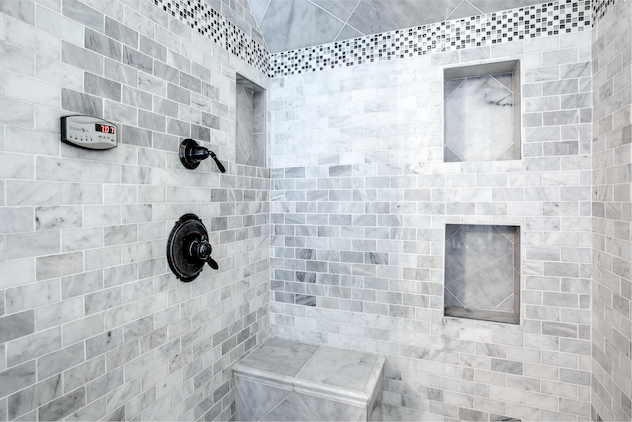 One of the most used rooms in the house is the bathroom. You spend a lot of time in there so you want your bathroom to be an oasis. Making changes and renovations to your bathroom will not only make you happy, but will make future home buyers happy as well. Below, you'll find four tips to keep your bathroom stylish and a place that everyone wants to spend time in.

1. Beware Of Design Trends

There's a lot of trendy designs that just aren't timeless. They don't look very good in a bathroom after the initial install and tend to give the bathroom a drab feeling after awhile. Whether it's a crazy color scheme or something bland that lacks texture, you need to think about the longevity of a look before you go after it in your bathroom. Some trends to look out for:

• Too much white
• Too little in the bathroom
• Funky color schemes
• Gigantic bathtubs
• Certain kinds of tile and finishes
• Hardware accents
Your bathroom space needs to be about balance. There are trends that come and go and some people are more receptive to certain designs than others because their needs are suited. For example, take the his and her sink – many designers are shying away from this trend, but that may be something you need for your routines and household needs.

2. Storage Is A Necessity

If you only do one thing in your bathroom, make sure you have enough storage. There are quite a bit of items that need to go in the bathroom (toilet paper, towels, cleaners, medicines, soap, and shampoo).

3. Add Pops Of Color

If your bathroom has all white tile and you don't have the time or the resources to actually change the tile, you should try and add pops of color where you can. It's simple to do this with towels, floral rugs, curtains, and even bath accessories. You can really vary the color in the room and make it special. This is one renovation that doesn't cost much to do but can make a big difference.

4. Remember What Sells

More neutral colors tend to sell better no matter what room of the house we're talking about. It's fine to mix neutral colors with pops of something bolder, but don't go overboard. Remember when someone goes to buy your home, they want to make it their own as well. They probably can't achieve that with a lime green bathroom.