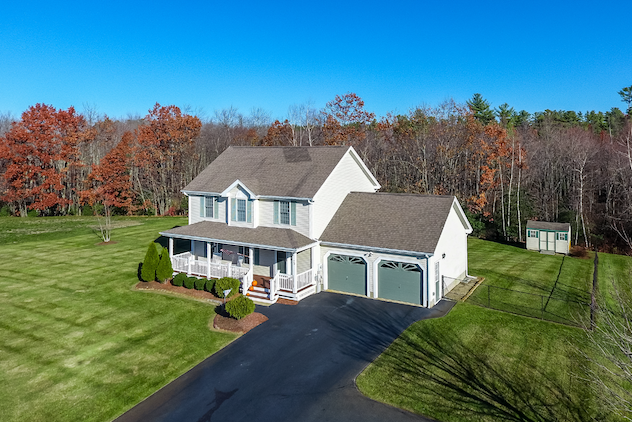 Autumn represents a season unlike any other, and for good reason. Fall brings about the transition from summer to winter, and as such, provides cooler temperatures and shorter days. Furthermore, autumn represents an ideal time for homebuyers to browse the real estate market and find the perfect residence. Ultimately, there are many reasons to buy a house in fall, including:

1. Home sellers often are ready to make a deal.
If a home seller added a property to the real estate market in summer but failed to finalize a purchase agreement, he or she may be more inclined to make a fall deal. Thus, autumn homebuyers may be able to land great residences at discounted prices.
For fall homebuyers, it is important to check out many properties that are available. By doing so, homebuyers can explore a broad array of houses and find out how long various properties have been on the real estate market. As a result, homebuyers may be able to discover terrific houses at below-average prices if they complete a comprehensive home search in fall.
Of course, if you submit an offer on a home in autumn, be sure to provide a fair proposal. If you submit a "lowball" offer, a home seller likely will decline your offer, and you may fail to secure your dream house. On the other hand, a homebuyer who performs plenty of housing market research may be able to improve his or her chances of submitting an offer that receives an instant "Yes" from a home seller.
2. You can capitalize on year-end bargains to enhance your property.
For a homebuyer who is interested in a "fixer-upper" (i.e. a house that requires extensive maintenance), there may be no better time to purchase a property than fall. In fact, homebuyers may be able to take advantage of numerous fall sales to upgrade their residences in no time at all.
Remember, Columbus Day, Thanksgiving and other fall holidays frequently are accompanied by unprecedented retail sales on a large assortment of home items. And if you purchase a home in autumn, you could reap the benefits of fall retail savings and find new ways to enhance your property without breaking your budget.

3. Many real estate agents are available to help you find your dream residence.
Looking to buy a home in fall? You should have no trouble hiring a friendly, experienced real estate agent to guide you through the homebuying process.
Real estate agents can offer expert advice as you inch closer to owning a property. These real estate professionals are happy to respond to any homebuying concerns or questions, ensuring that you can gain the insights you need to discover the perfect residence. In addition, real estate agents can set up home showings and negotiate with home sellers on your behalf.
When it comes to searching for a home in fall, there may be no better option that working with a real estate agent. With assistance from a real estate professional, you can accelerate your journey from homebuyer to homeowner.
Need some assistance? We're here to help!