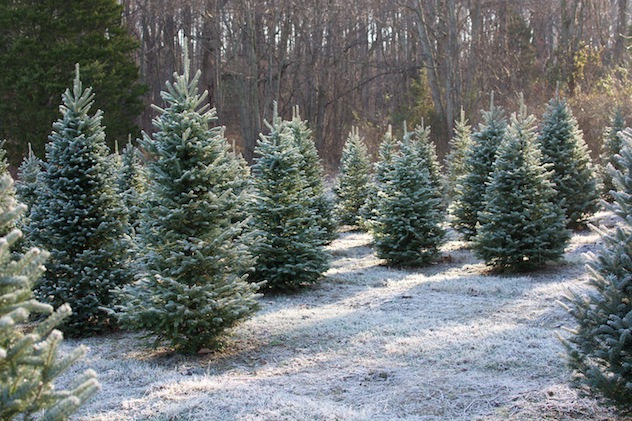 It's finally time to start decorating for the holidays! Below are 15 of our favorite Christmas Tree farms in the Southern NH area.
Some of these farms will let you tag your tree in advance and return later in the holiday season to harvest it yourself. Other farms will let you to tag your tree early and will harvest it for you and some of these farms you can just show up, pick your tree, and cut it down all in the same trip.
Not interested in picking your own tree? Many of these farms also have fresh, pre-cut trees available at your convenience, as well as wreaths, garland, and other freshly cut holiday products.
20 Orchard Way, Lee, NH
(603) 868-2111

1-21 Westview Rd, Bedford, NH

21 Charles Bancroft Hwy, Litchfield, NH
(603) 759-2264

359 Third Range Road, Pembroke, NH
(603) 485-8070

1038 Hopkinton Road, Hopkinton, NH
(603) 224-7520

314 Exeter Road, Hampton Falls, NH
(603) 772-6213

161 Main Avenue, South Hampton, NH
(603) 394-7520

232 Grant Road, Newmarket, NH
(603) 479-7126

274 Poor Farm Road, Weare, NH
(603) 529-2653

349 Mt. Hunger Road, Henniker, NH
(603) 428-TREE

523 Mason Road, Milford, NH
(603) 673-9077

84 District #5 Road, Concord, NH
(603) 228-4872

85 Apple Tree Lane, Hopkinton, NH
(603) 224-1630

5 River Road, Penacook, NH
(603) 905-9709

45 Roby Road, Goffstown, NH
(603) 497-2243