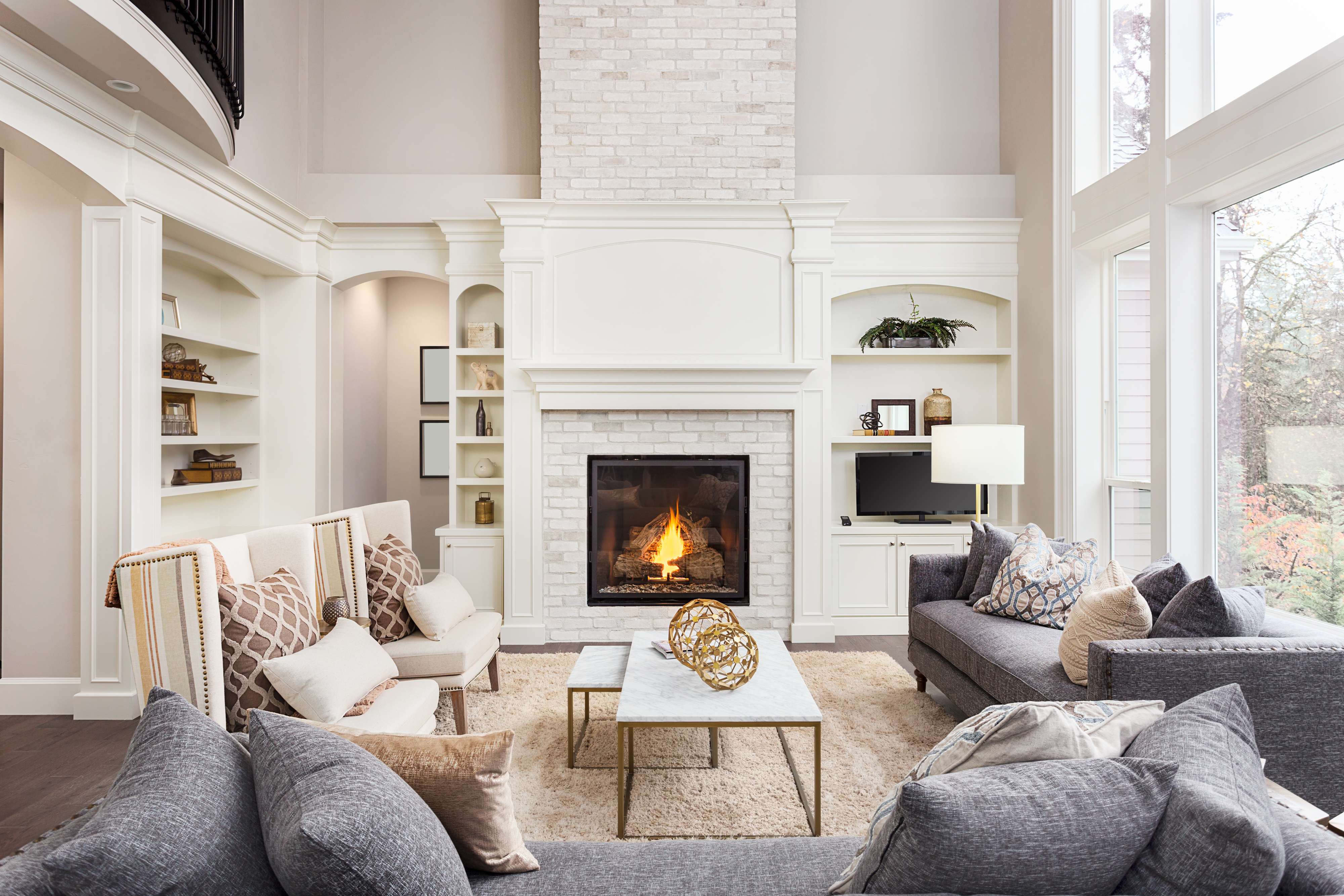 Pushing off the idea of selling your home until Spring time? Think again! Selling a home in the winter actually has many benefits to a seller. For starters, your home will get much more attention due to low inventory and limited competition. In addition, buyers looking in the winter months are motivated and serious. Your home will attract these types of buyers! Here are some great tips for preparing your home for a winter sale.
A Prepared Entrance
With people coming in and out of your home, you want to have a designated, open space for people to take their boots off and hang their coat without trailing snow and dirt throughout your house. Put down a cute mat and save yourself from having to clean the mess! Not only is it convenient, but it adds a welcoming touch to your home.
Touches of Seasonal Decor
Make your space warm and cozy by adding some holiday decorations around the house. One of our personal favorite pieces of decor is a seasonal wreath to captivate the buyers before they even walk in. Try to keep these decorations generic and non-personal. Remember: you want the potential buyers to picture the home as their own, which is hard to do with personalized decor. Also, don't "over-do" it. Decor is a nice touch to the home, but it should not be distracting to any buyers.
Bring the Light!
Winter has the notorious reputation of being dark and gloomy, fight that by letting in as much light as you can in your home. Open up all of the curtains, turn on all the lights (even the lamps), and portray your home in it's best way possible. Consider playing with various light bulb colors such as warm or cool tones to find the perfect vibe for your home. *Tip* avoid any fluorescent lighting as it can be too overwhelming and powerful.
Curb Appeal ~ Clear the Walkways & Gutters
You don't want your potential buyers to get hurt just trying to make it to your front door. Continually keep up with shoveling and clearing any ice in both the driveway as well as the path to your front door. If you have a deck, porch, or unique landscaping features, keep the snow off it to show how beautiful your space really is. In addition, clear your gutters and drains. This will not only cosmetically appeal to buyers, but it will prevent water damage and issues that may come up in an inspection.
Turn up the heat!
Potential buyers coming into your home are going to be cold from the frigid weather, make them love your home even more by providing a warm and cozy space that they'll never want to leave! If you have a fireplace, turn it on and show it off to create even more of an appeal.
Keep an Eye on the Dampness
Before listing your home, inspect it to make sure it is free of mildew with no damp areas. If a buyer catches eye of any wet spots, the thought of having to deal with it will immediately turn them off. Consider turning on a dehumidifier and letting it run for a few hours a day to prevent such occurrences.
Turn up the Jams
Create the perfect setting in your home by putting on some soft music for people to enjoy as they stroll your beautiful home. Make sure such music is family friendly and steer away from playing it too loudly. Get your potential buyers in a good mood and ready to tour your home!
It's just as important to keep your home as neat and polished during the winter months as any other season. Keep in mind, lots of people have hectic schedules in winter but the key factor is to be patient and do the best you can to make your home stand out. Before you know it, the right buyer will come along so be prepared by following these steps!