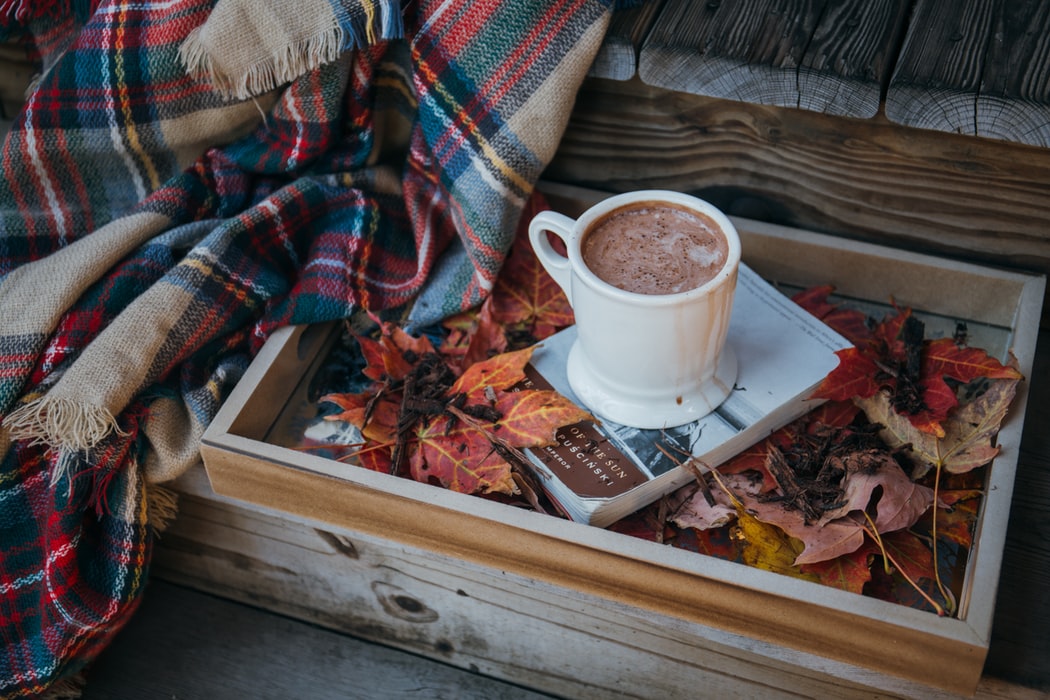 Fall is approaching, which means the second busiest season in real estate is on it's way! Sellers have had their enjoyment this Spring with the advantage of low inventory and being extremely outnumbered by buyers. However, we will start to notice a shift in the market where inventory will begin to rise with not as many buyers competing for properties. So the question is : How are you going to make your home stand out this season? Keep reading for some helpful tips to get more buyers attracted to your home and to sell for the most amount of money!
Clean up the yard and boost that curb appeal!
This is the buyers first impression of the home – make it a good one! Driveways, walkways, and sidewalks quickly can get covered with leaves and dirt making a beautiful home come across as dirty or sloppy. Take some time each day to make sure the outside is looking neat and clean, it will go a long way! Consider adding a decorative wreath or some seasonal mums on the porch to add to the fall ambience.
Don't go overkill on seasonal decor.
It's easy to get carried away with the fall decor, however remember that simplicity is most appealing. Try and stick to a neutral color palette. A little decor here and there makes the home feel warm and cozy, but the last thing you want is for it to distract or take away from the beauty of the home.
Some simple home maintenance..
Change your HVAC filter! This will eliminate any potential odor from running through the home as well as any fall allergens.
Make sure there are no drafts coming from your window seals or doors. On a cold day, you don't want a buyer to notice that a wind chill is coming in the house – whatever problems you can avoid early on the better off you will be.
DEEP CLEAN!
If theres a chimney in the home, make sure it is swept and looking clean. Maybe show it off to buyers by adding some cute, simple decor around it!
Keep in Mind: At this time of year with upcoming weather restrictions, most buyers aren't looking to take on any big projects or rehab that your home may need. Try your best to make it move-in ready. This will make your home stand out immensely from its competition!
Maintain cleanliness between showings.
Due to the time of year, lots of dirt and leaves can get tracked through the house if people leave their shoes on. Make sure to sweep up any excess dirt around the house so it looks spotless for all buyers walking through. Consider leaving a sign at the front door asking people to kindly remove their shoes.
Light, Bright, and Cozy!
With limited daylight in the shorter days, you want to make sure your home is as lit up as possible! Replace exterior bulbs and leave outside lights on for showings. Try playing with lightbulbs to find the most flattering hue for each room, and consider adding a lamp in a dark corner to make the space warm and cozy.
Often times sellers will lower the heat to try and save money with buyers coming in and out. However, when buyers walk in the door you want them to feel warm and comfortable. Set a scene that they want to stay in for a while. This is how they will remember your home!
Price Accordingly.
It's important to remember that the current market is a major determining factor in choosing your selling price. Sellers need to be cautious in pricing their home too high because buyers won't even give it a second thought if it is. However, you don't want to price too low and end up taking a loss. The market is constantly changing and evolving, so be sure to do your research and talk with your agent about how you will aggressively price your home this fall.
All these steps will ensure your home is being shown in it's best light and can attribute to getting your home sold this fall for the most amount of money!